Take a close look at Carlex's Mercedes-AMG G63 Steampunk Limited Edition
After a few months Carlex Design launched the Mercedes-AMG G63 Steampunk Limited Edition, RoCars had the opportunity to look closely at the car, and of course we also "enjoy".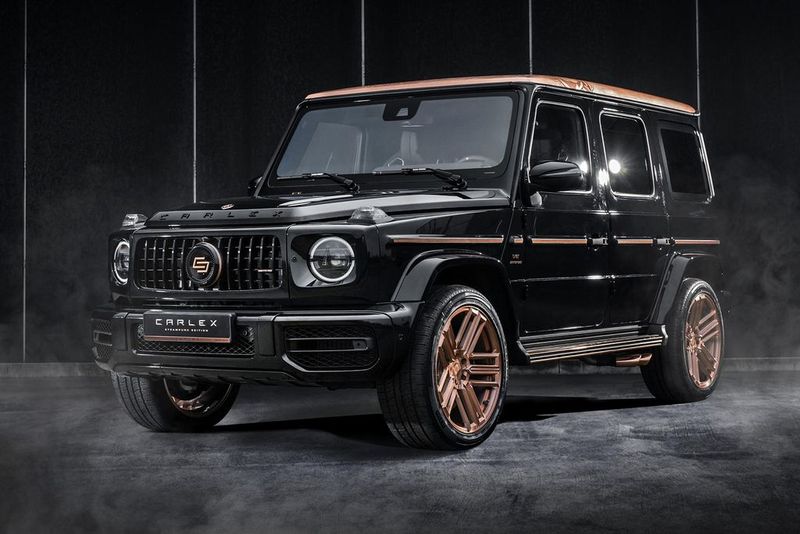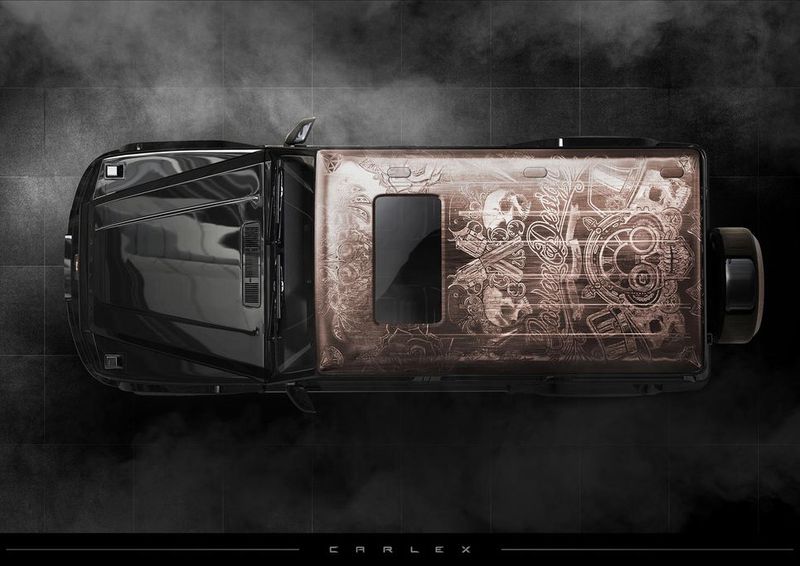 Carlex will only build 10  Mercedes-AMG G63  Steampunk, each of which is significantly changed from exterior to interior.


In terms of appearance, the most prominent feature of the bunker SUV is the glossy black exterior paint combined with many rose gold paint details such as wheels, body line, side exhaust, badges and badges. Especially, the copper roof is depicted with many impressive patterns.
This interesting detail is also found in the spare tire storage box of the Mercedes-AMG G63  Carlex Design , which is also made of copper with exquisitely carved lines.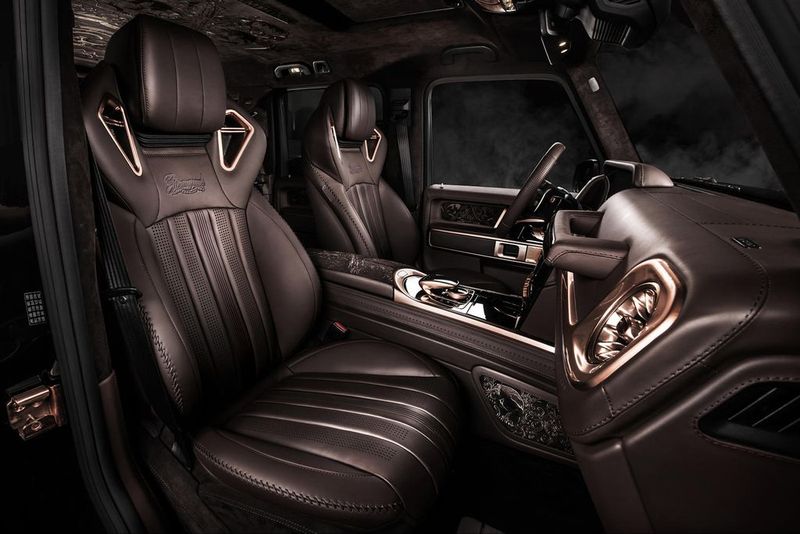 Step inside, the interior of the  Mercedes-AMG G63 Steampunk is as unique as it looks, even more so. Notable upgrades include high-quality leather upholstery with Steampunk-style carvings, precious wood trim, suede and some copper-plated details that add a sense of luxury to the top SUV.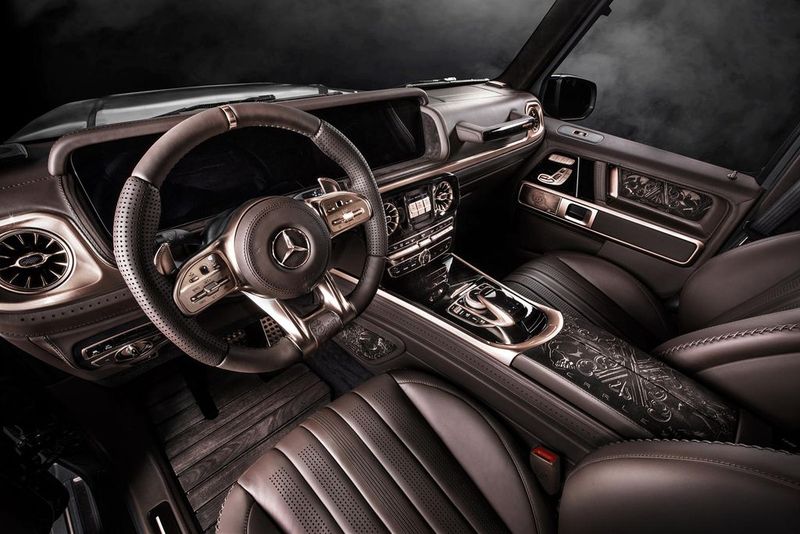 In addition, the ceiling is also cared for with meticulous embroidery lines, bringing the most luxurious feeling, the center armrest also embroidered meticulously, the Steampunk Edition logo is in tune with the general design. of the interior compartment and even the accelerator pedal and the brakes of the car are also copper plated.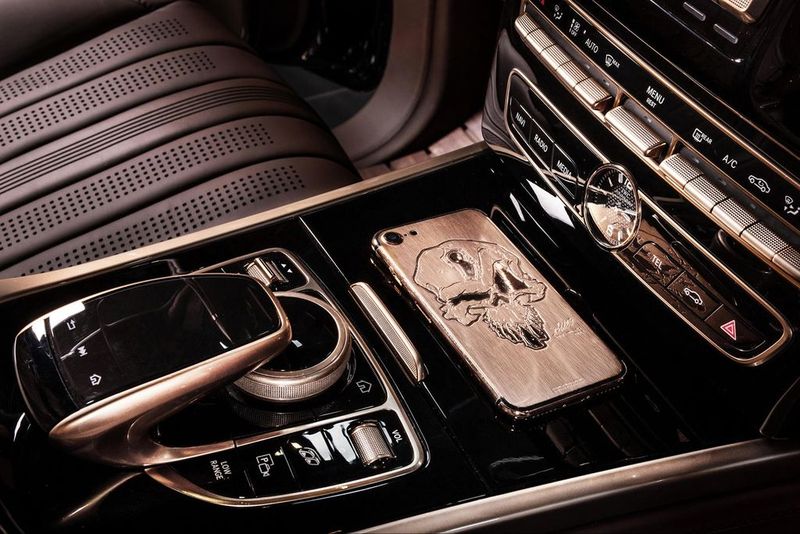 The power of the Mercedes-AMG G63 Carlex Design still comes from the powerful twin-turbocharged 4.0L V8 engine with 577 hp and 850Nm of torque. Comes with it is equipped with 9-speed automatic transmission.