Mercedes-AMG will "launch" 600 electric cars in the next 2 years?
According to British magazine Autocar, the Mercedes-Benz EQS electric supercar is likely to appear with an AMG version, with a capacity of about 600 horsepower, by 2022. This information is believed to come from a engineer at Mercedes.
If this information becomes true, the world will witness a high-performance variant from the German carmaker in 2022, a year after the "regular" EQS to customers. Both models will be developed based on the new EVA electric vehicle platform from Mercedes.
Also according to a report from Autocar, a longtime Mercedes engineer shared information about the engine block of these 2 AMG engines that will bring a total capacity of 600 horsepower and 890 Nm. With these numbers, the power on the AMG EQS will be equal to what is generated from the S63 4Matic's 4.0-liter twin-turbo V8 block.
In addition, AMG EQS will be developed based on the EQS 2021 itself – a car with the ability to move up to more than 480 km thanks to a 100 kWh battery pack, while possessing the ability to accelerate from 0 to 96 km / h in under 4.5 seconds, calculated from Mercedes. However, the level of power generated by this electric motor has not been announced. So far, the German automaker has only revealed two performance figures: 469 codes and 760 Nm on the Vision EQS concept model. Therefore, the production version of the car is also expected to appear with the same capacity.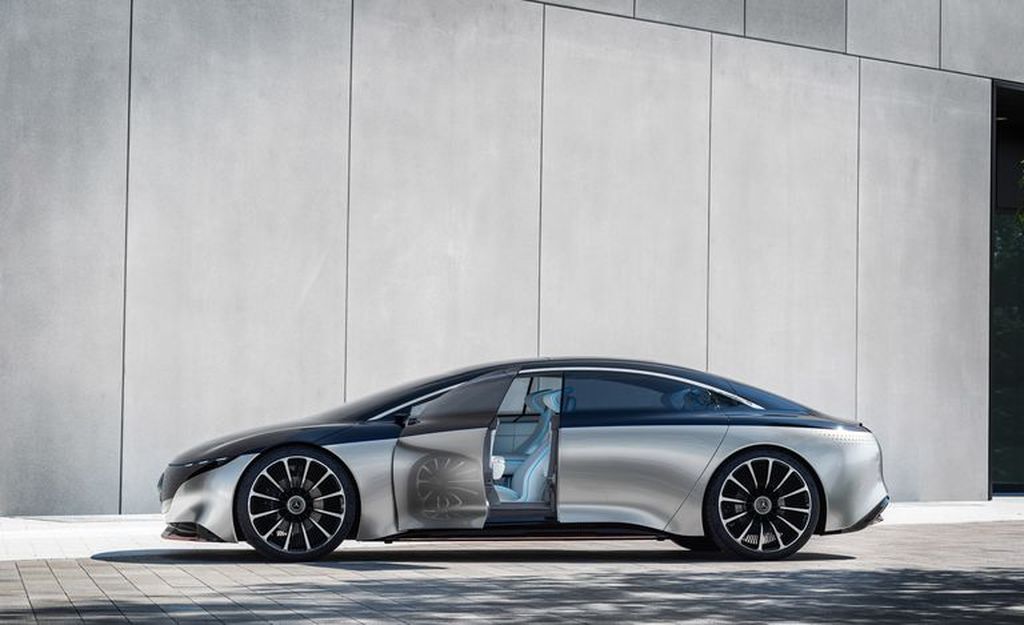 And like many other automakers, Mercedes-Benz is also postponing EQS production plans due to the effects of the Covid-19 epidemic. This project is likely to be restarted from the end of summer or autumn this year. Moreover, the issue of disease also somewhat affects the "date of birth" of the AMG EQS version .
With the launch schedule for the next 1-2 years, EQS will be one of the main projects of the 3-pointed star brand in the electric car race with some rivals such as Porsche or Tesla. At the same time, the launch of the AMG variant promises to quench the "thirst" of speed in the luxury electric car market. With Mercedes' EVA platform for electric vehicles, car manufacturers can freely expand the interior space – a positive signal for the current S-Class customers.