Ferrari 812 Superfast level DMC with power up to 808 horsepower
DMC from Germany used to make a splash a few years ago with a body kit for Ferrari F12 Berlinetta. Now, DMC continues to announce an entirely new version of the 812 Superfast, promising to continue to bring about tremendous success in the market.
The most striking upgrade on the Ferrari 812 Superfast is probably the all-new custom paint color, called Starshine Blue. Accordingly, DMC has blended the Azzurro blue with shiny metallic luster and made the 812 Superfast look like a model car.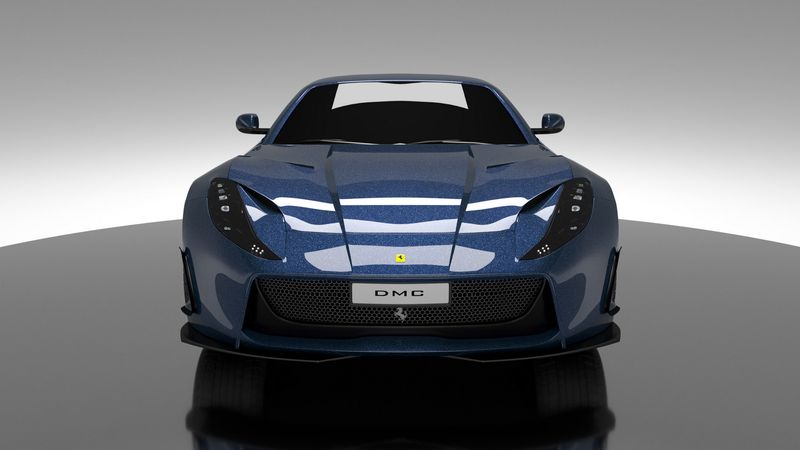 It is easy to see that DMC has added aerodynamic equipment to the 812 Superfast, including the front spoiler, the wing on the sides and on the trunk lid. Not only that, Ferrari 812 Superfast also owns new taillights and wheels with 21 inch front, 22 inch rear, replacing the previous standard 20-inch OEM wheel. Despite the larger size at the front and back, but DMC said, this new set of wheels is rated as one of the lightest types available on the market today.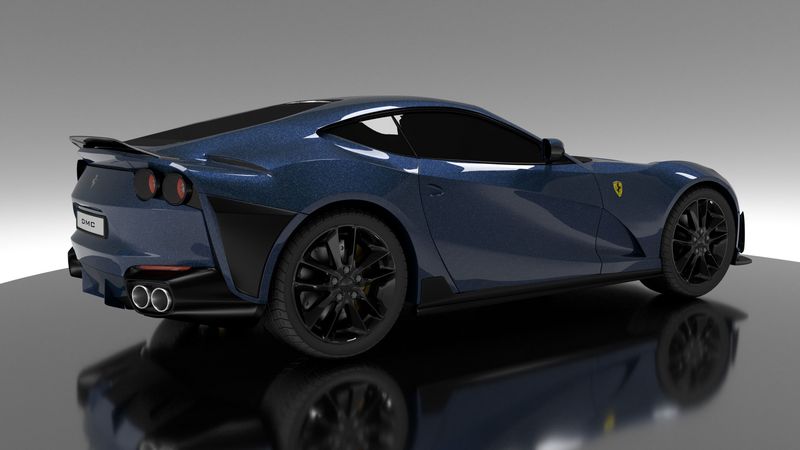 In terms of equipment, Ferrari 812 Superfast is equipped with a new suspension system with high-performance sports springs, combined with large size tires to ensure the most stable and smooth operation. Not only that, the car is also replaced with a new titanium exhaust system, allowing the 6.5L V12 naturally aspirated engine block on the car to produce a maximum capacity of 808 horsepower, an increase of 19 horsepower. with the 812 Superfast prototype.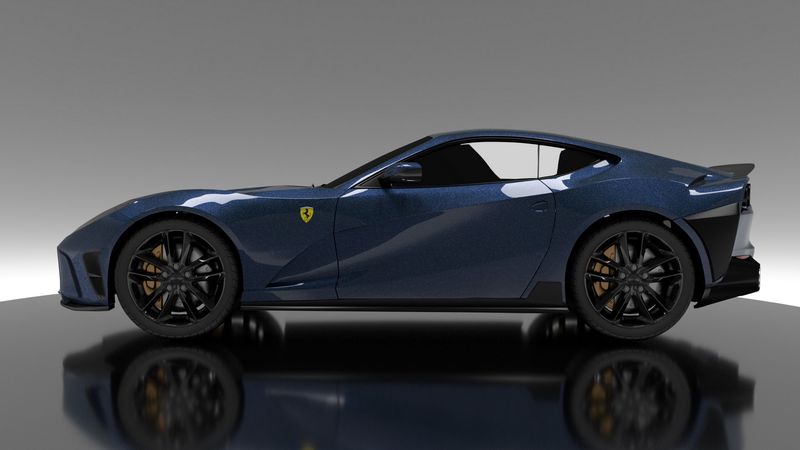 Italian car Ferrari 812 Superfast standard version is capable of accelerating 0 – 100 km / h in 2.9 seconds, before reaching a maximum speed of 340 km / h. With this map, DMC does not disclose the ability to accelerate the details of the car, but said that the maximum speed may be up to 350 km / h.