[CAR REVIEW] Toyota Rush S 2020 – Enough to use!
The practicality combined with the appeal of the Toyota brand is what makes Rush's appeal, the 7-seater hybrid crossover MPV. However, is pragmatism the most important factor for Vietnamese customers?
Toyota Rush is a compact multi-purpose vehicle born to serve families living in big cities where compactness, flexibility and convenience are always a priority. Toyota Rush has officially been on the Vietnamese market since July 2018, imported CBU from Indonesia along with other Toyota models such as Fortuner, Avanza and Wigo.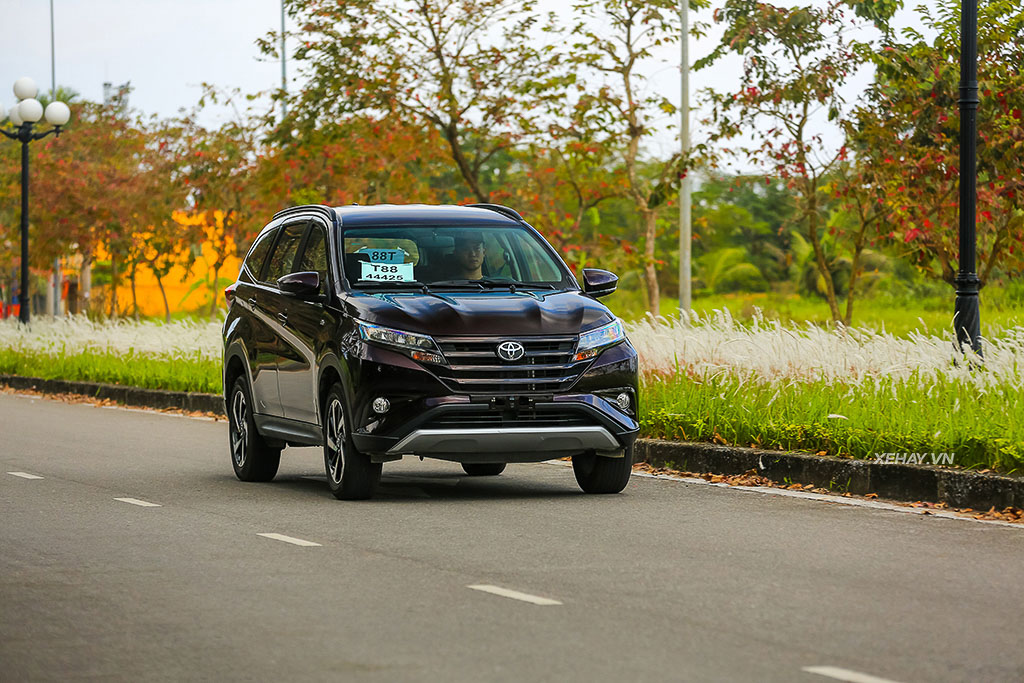 This is part of Toyota Vietnam's plan to focus on imported vehicles to take advantage of the duty-free policy for vehicles manufactured in Southeast Asia. However, the recent policy change has made Toyota focus on assembling domestic vehicles with the start of Fortuner CKD, besides mass models such as Vios or Innova. However, the main consumer trend of Vietnamese customers still prefers imported CBU cars. That is why cars like Toyota Rush continue to be imported and distributed in Vietnam .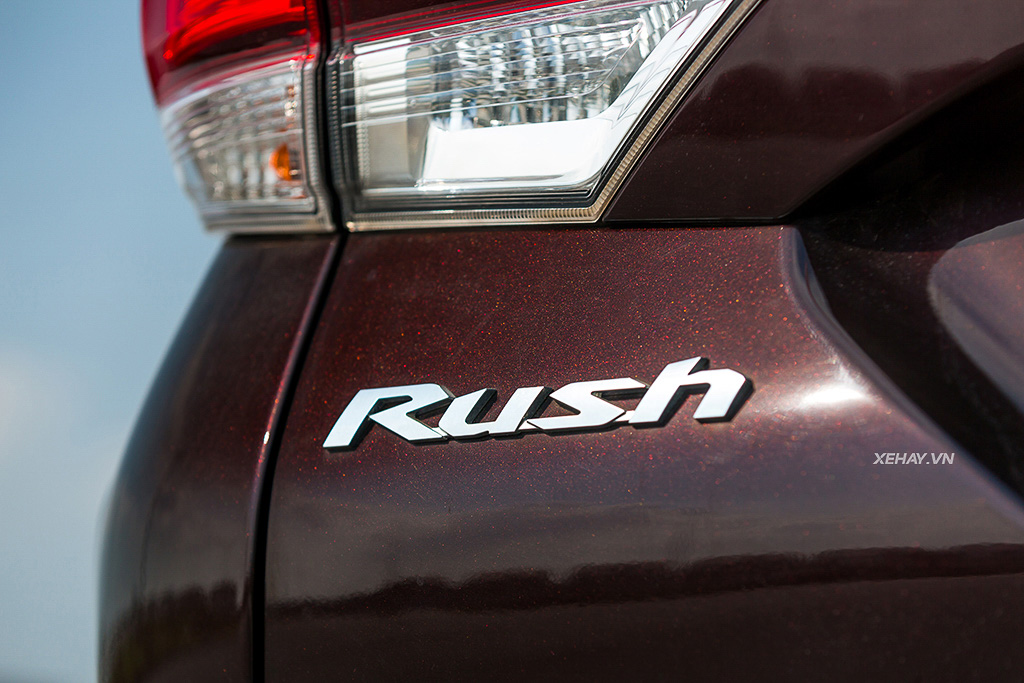 Toyota Vietnam has only imported a single Rush version with 1.5 liter engine and 4-speed automatic transmission (equivalent to Xpander) and no manual version. The selling price of Toyota Rush is about 668 million VND (higher than the Xpander automatic version equivalent to 48 million VND). However, Toyota Rush still attracts a number of customers. This is thanks to a combination of a high-frame chassis that is not afraid of bad roads and a 7-seater interior that suits the needs of many people in the car of many Vietnamese families.
Modern exterior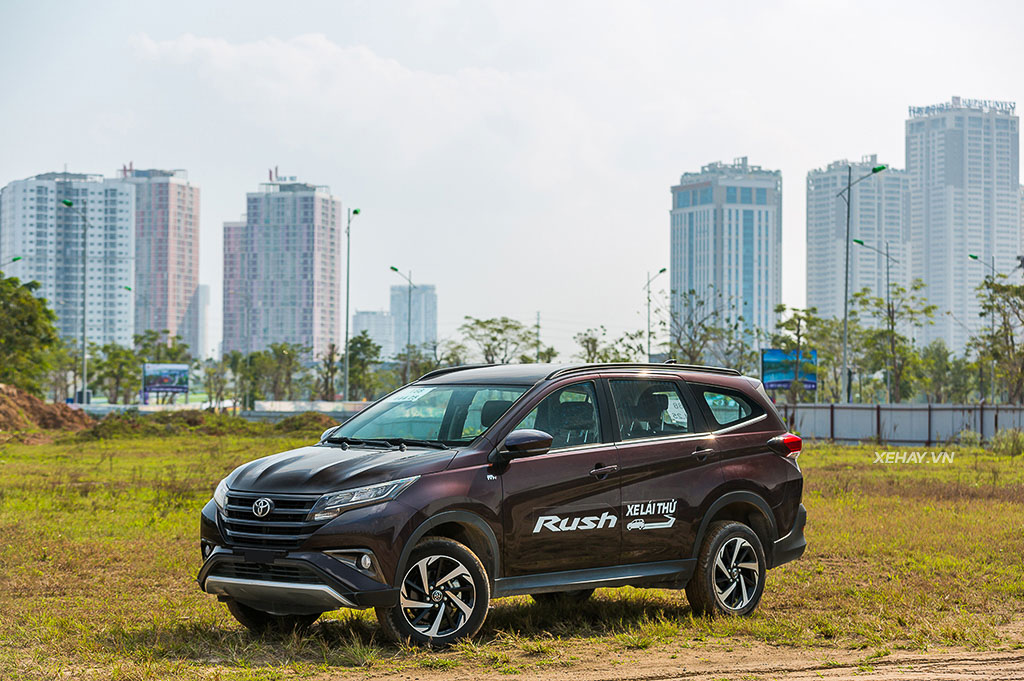 It is easy to see that the Toyota car still maintains its characteristic gentle design without being too gimmicky and aggressive like rivals Xpander or Ertiga. For some, it is the "secret charm" of Rush because not everyone likes to own a car that looks like a "transforming robot", especially middle-aged customers.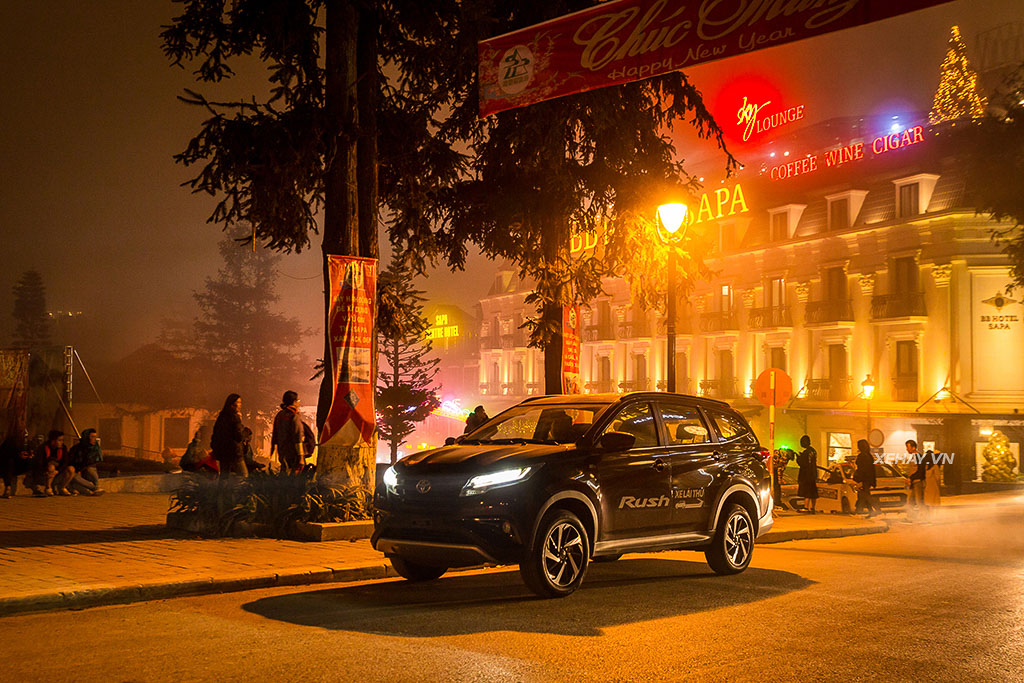 Overall, the design of Toyota Rush 2019 makes it easy to think of a miniature Fortuner. The vehicle possesses an overall size of 4,435 x 1,695 x 1,705 mm, a wheelbase of 2,685 mm, a clearance of up to 220 mm, which is suitable for the needs of "climbing the edge" when parking in the street or going to the mountains. craggy. It has a dry weight of 1,290 kg, a little higher than its competitors because the Rush has a rear-wheel drive configuration, which requires longer card shafts and a larger differential than the front-drive vehicles. Compared to the previous generation (not officially distributed in Vietnam), Toyota Rush 2020 is 45 mm longer and 15 mm higher. It is a "bloom" suitable to serve the needs of moving with 7 people in the car.