BMW 8-Series: Nice car, luxurious but "sluggish" in the US
With unsatisfactory sales, the invisible BMW 8-Series is putting a lot of pressure on dealers in the US market.
According to a number of major news sites in the US, BMW dealers are quite bored with the 8-Series luxury sports car due to sluggish sales. Specifically, in 2019, the BMW 8-Series sold only 4,410 cars in the US, this figure is much lower than the expected and initial order of cars. This makes agents like "sitting on a fire".
At the time of launch, the BMW 8-Series has received a lot of love and expectation from the fans of the Baravia brand car. After 27 years since the death, 8-Series has returned with an eye-catching and more attractive appearance. Therefore, the predictions are that the 8-Series sales will break all previous records, becoming the new "king" in the luxury sports car segment.
However, the actual sales results of BMW 8-Series made many people surprised. In 2019, 8-Series will only sell a total of 4,410 vehicles in the US market. This makes many agents "distorted" because of the large inventory of vehicles. It is known that in March 2020, there will be more than 2,000 new 8-Series aircraft docked in the US and shipped to dealers. Adversity of unsold vehicles, large inventories and the need to continue to receive more and more invisible vehicles creates a significant pressure on dealers.
Explaining the sluggish cause of 8-Series, many industry experts identify the reason comes from many factors. In particular, it is impossible not to mention that the BMW 8-Series must compete with the BMW X7 brother in the minds of customers. At first glance, this seems quite absurd because the X7 and 8-Series are in two different segments, one side is a full-size large SUV with 7 seats and one side is a low-profile sports car with only 4-5 seats. However, the problem comes from the price is not too different and the launch time is close to each other, creating a psychology of comparing the practical value of consumers. With the same amount of money, the same brand, it is clear that users will have to consider the value of a car.
In addition to being compared to the brother X7, 8-Series also has problems in many factors such as advertising or too many versions, making it difficult for customers to choose when considering buying a car …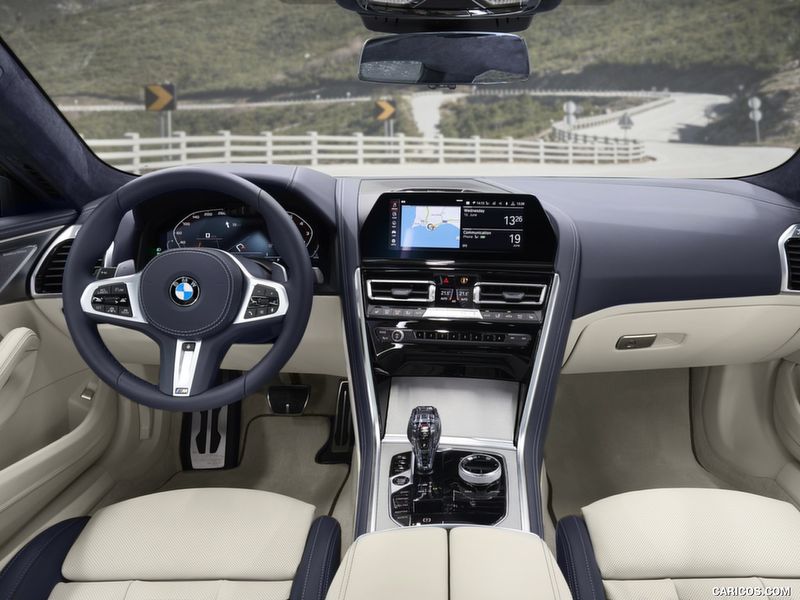 BMW 8-Series is currently sold in many versions, different variants from Gran Coupe, convertible to Coupe ..